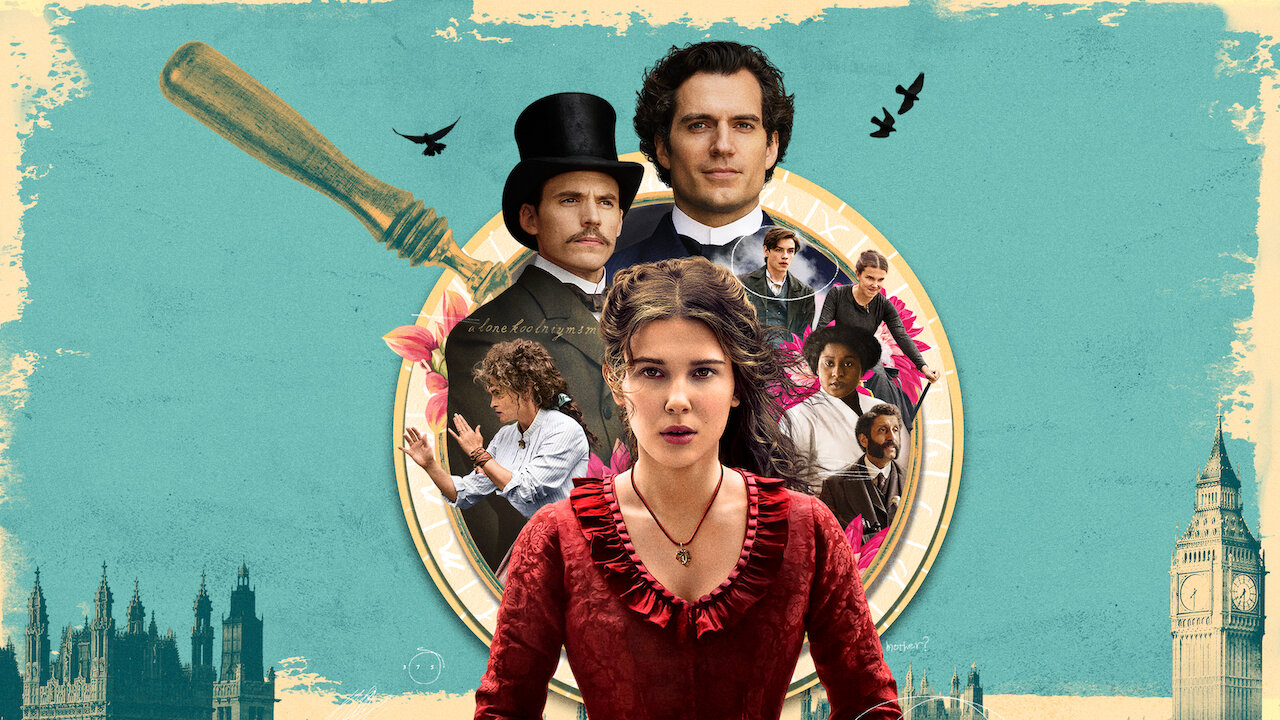 Netflix gives us a new take on Sir Arthur Conan Doyle's Sherlock Holmes, but instead of the prestige detective knocking to our doors this quarantine, we are introduced to his teenage sister – Enola Holmes.
The movie is about Enola Holmes' (Millie Bobby Brown) quest to find her missing mother, Eudoria, played by (Helena Bonham Carter). Her disappearance forced Enola's two older brothers – Sherlock (Henry Cavill) and Mycroft (Sam Claflin), to return home after a long time. Dismayed to see that their little sister is not appropriately raised, Mycroft insists on sending Enola to a finishing school. Enola runs away to search for her mother, and in doing so, she meets Viscount Lord Tewksbury (Louis Partridge), who has also run away from home. Enola discovers the young lord's life is in danger, which changes her quest to unravel the mystery behind Tewksbury's case.
From the very beginning of the movie, we are all hooked up in the mystery of where her mother could be or if she's still alive – then enter Viscount Lord Tewksbury. The story's narrative became complicated when the mystery of the story changes from searching for her missing mother to the young lord's life being in danger. Fortunately, the movie gives us remarkable characters, and their performance helps us, viewers, to keep digging into the ongoing mysteries.
Millie Bobby Brown's titular character shines among all the characters as she gives us an exceptional performance. Her charming and witty character detached herself from her run as Eleven on Stranger Things. On the other hand, Henry Cavill takes us to another version of Sherlock. This time, he shows us a glimpse of his emotional side – which becomes an issue because Sherlock is supposed to be emotionless. Also, Henry's Sherlock is charming and a perfect fit for Brown's Enola; therefore, it creates fun to watch chemistry when the two are on screen. Sam Claflin, Mycroft's, is a character you will hate, given by Sam's impressive performance. Other supporting characters, such as Partridge's Tewksbury, and Carter's Eudoria, lack exposure and proper conclusion to their story.
The success of Brown's performance overshadows the complicated flow of the story, and Enola's breaking the fourth wall style is a brilliant way of keeping the viewers in their seats. Besides, it also adds mystery to the story as she breaks down what is happening. Perhaps relying too much upon this strength takes away some important things we need to see in this film. Enola's character is what this film is all about – obviously on the title. If this movie will be blessed to have a sequel, we hope to see more of Eudoria, Tewksbury, explore other characters, and a more explicit narrative – given this film also caters to young audiences.
With the characters' remarkable performance, Enola Holmes offers an enjoyable movie to watch this quarantine period. A type of film that you will want to see with your whole family at home.
3.5 out of 5 stars
How about you? Have you seen Enola Holmes? Let me know your thoughts in the comment section. Keep safe!
Yes go for it! I'm kinda new to this so I followed you back to learn more. Thank you!

Will be giving this a try in a day or so; that running time does put off the casual viewer!

Many thanks for following my blog, which is appreciated. Best wishes, Pete.